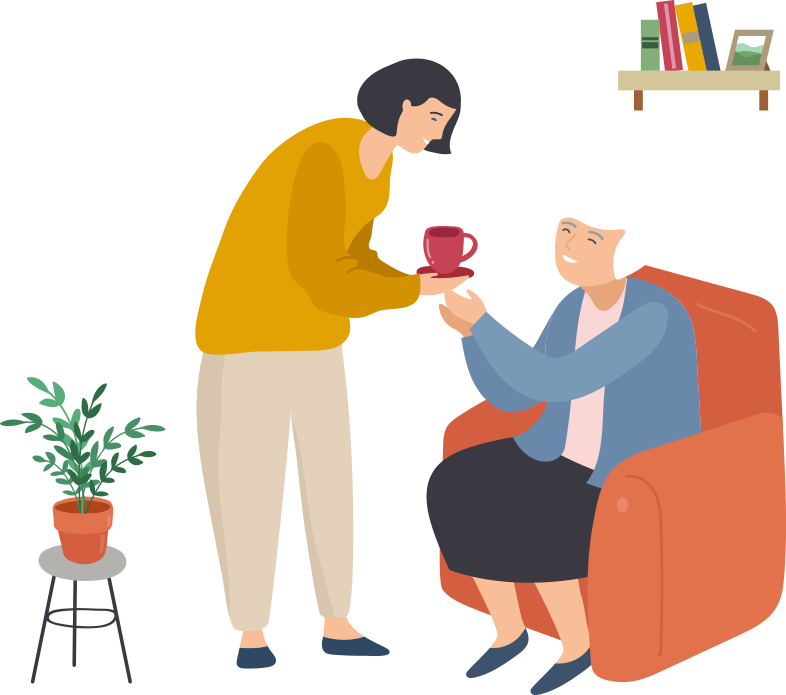 Why Choose City Choice?
City Choice Home Care – New York City services for elder home care & senior care living in Manhattan, Brooklyn, Queens and Staten Island.
Today we want to become a leader in Home Care Industry that core focus has only instensified
City Choice Home Care Services provide private duty nursing and paraprofessional (HHA's, PCA's) services to the patients who need an additional care at home. Everyday, City Choice Home Care Services works to improve the success of the business. We are an innovator of new concepts and services to meet the high demands of the growing senior population and attract new clients. The marketing systems that we have designed are closely related and compliment each other very successfully. We have combined all of our techniques and "trade secrets" into one unique

Daily Care
Experts
We specialize in 24-hour care to help seniors live better in the comfort of their own home.

Available
24/7
We are available around the clock to provide your loved one with constant and exceptional care.

Balanced
Care
Our unique approach to care promotes a healthy mind, body and spirit.

High-Caliber
Caregivers
We typically hire only 1 in 25 applicants and provide ongoing training.

Peace of
Mind
Independent industry surveys place our client satisfaction rate at 97%.

A Trusted
Partner
City Choice Home Care is the trusted referral choice for elder care professionals.

Cognitive
Therapeutics
Fun and effective activities designed by experts help keep aging minds sharp.

No Long-Term
Contract
Use our services only so long as you need to.
Services and Customized Service
We are here for you 24 hours a day, 7 days a week. We know that everyone is different, so each of our patients receives care based upon their individual needs. We are licensed to provide a variety of services, whether you need live-in assistance or just a little help each day, we will work to develop a schedule and services that work best for you!
Become A Caregiver
at City Choice
Are you looking for a rewarding career that offers great experience, competitive pay and flexibility? Become a home-care aide with City Choice Home Care!
Our goal is to provide quality health care to our clients with the most qualified and compassionate staff available. If you're already a certified home healthcare aide or if you're looking to become a caregiver for a loved one through our CDPAP program, City Choice has an opportunity for you.
If you're looking to make a real difference in the lives of others while getting the compensation you deserve, please reach out to us today!